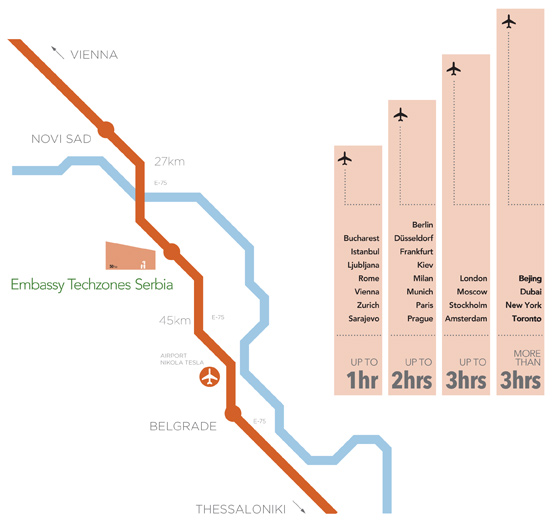 Embassy Techzones is strategically positioned at the crossroads of Western and Eastern Europe, on Pan-European Corridors 7 and 10. It is adjacent to the E-75 highway on Europe's Corridor 10.
Indjija is considered the country's industrial and tehnological hub for greenfield developments. It has an efficient, business friendly administration that leverages e-government principles, well-developed infrastructure and a proactive municipal government.
Indjija is ideally located between the capital Belgrade (45 km) and city of Novi Sad (27 km). The proximity to the international highway ensures that Indjija is just a 30 minutes drive from Belgrade and 20 minutes from Novi Sad and the Nikola Tesla Airport.