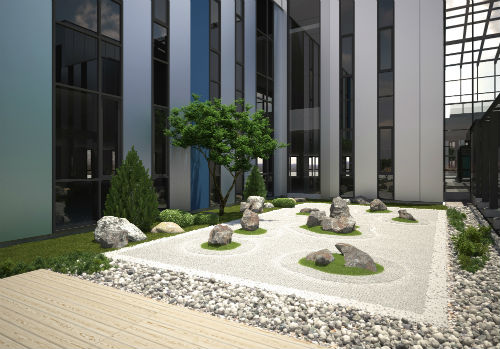 EMBASSY TECHZONES takes great pride in announcing that our park in Indjija has been awarded the LEED GOLD certificate from the USGBC (U.S. Green Building Council).This LEED GOLD certified building is the first high-performance green sustainable model of its kind, designed and built as a pioneer in Serbian construction.
The U.S. Green Building Council's Rating System recognizes the best-in-class building strategies and practices including – sustainability, water efficiency, energy efficiency and atmospheric quality. The use of materials and resources, indoor environmental quality, innovations in upgrades, operations and maintenance are some of the standards that the award acknowledges.
 This new certification ensure that the tenant will save on annual maintenance costs, cut energy costs by more than 60 percent and reduce carbon footprint. This new facility is better for the environment, more cost-effective for tenants and more versatile for various technologies.

USGBC Directory